CHAI stands for Care, Help And Inspire and that is what we aspire to do.
The CHAI Project runs groups in schools. The CHAI groups are open to all women who have children or grand children at the school. Our Ethos is if you get the parents wellbeing right the children's wellbeing will follow.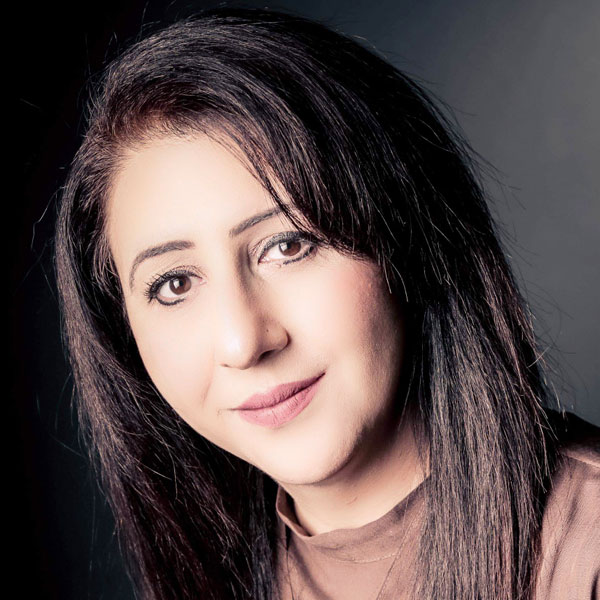 Najma Khalid
Director/ Founder
For over 20 years, Najma Khalid has worked with some of the most disadvantaged BAME communities. Through her long-standing commitment she has raised awareness locally, nationally and internationally. With experiential knowledge and a management studies background, Najma has designed and delivered projects rooted in the creative arts that have both drawn on and inspired academic thinking. Notable projects include the British Council Active Citizens Programme, which saw 36 women undertake social action projects; the healthy cookbook, Chapatti and Chat, which aimed to tackle obesity and isolation. She is also founder/director since 2011 of renowned Women's CHAI Project -Care, Help and Inspire; a widespread wellbeing project which has empowered thousands of women. Najma works to impact social change; her work centers on celebrating diversity, cohesion, building bridges, bringing communities together and developing inter-cultural dialogue. Her work has won national awards including an Honorary Masters Degree from the Open University, and she attended the Queen's Garden Party in recognition of her community work. Najma is committed to developing community initiatives that make a real difference.
Kiren Masood
Facilitator and Media Officer
As well as being a facilitator  for chai and having a wealth of community development experience. Kiren Masood is also a qualified Primary School Teacher and has been in the teaching profession for the last 6 years. She has experience working with children from nursery up to year 6 and has taught both the Early Years Foundation Stage and the National Curriculum. Kiren also carries out private tuition for Year 6 and Year 11 students on regular basis to help prepare and support them towards their SATS and GCSE exams. Kiren studied in Leeds where she completed her PGCE and qualified as a teacher. Her first role involved working in a primary school setting with children in Year 3 (ages 7-8) teaching a variety of subjects including English, Maths, Science, History, Geography, Art and Design, Physical Education and Religious Education. She has also worked as a supply teacher, teaching in Early Years, Key Stage 1 and Key Stage 2. She is currently working as a part time teacher, private tutor and a chai facilitator.
Salma Khan
Facilitator
As well as being a facilitator for chai and having a great deal of community development experience. Salma Khan is also a qualified teacher and has been in the teaching profession for the last ten years. She has taught adult learners many various subject including ESOL, functional skills, employability skills, personal and social development. Salma studied in Birmingham where she qualified as a teacher in post compulsory education. Her first role taught adult learners ESOL and Employability Skills. She also taught young vulnerable leaners aged 16-19 literacy, numeracy and personal and social development. She then moved to Oldham where she continued with her teaching profession mainly working with adult learners.